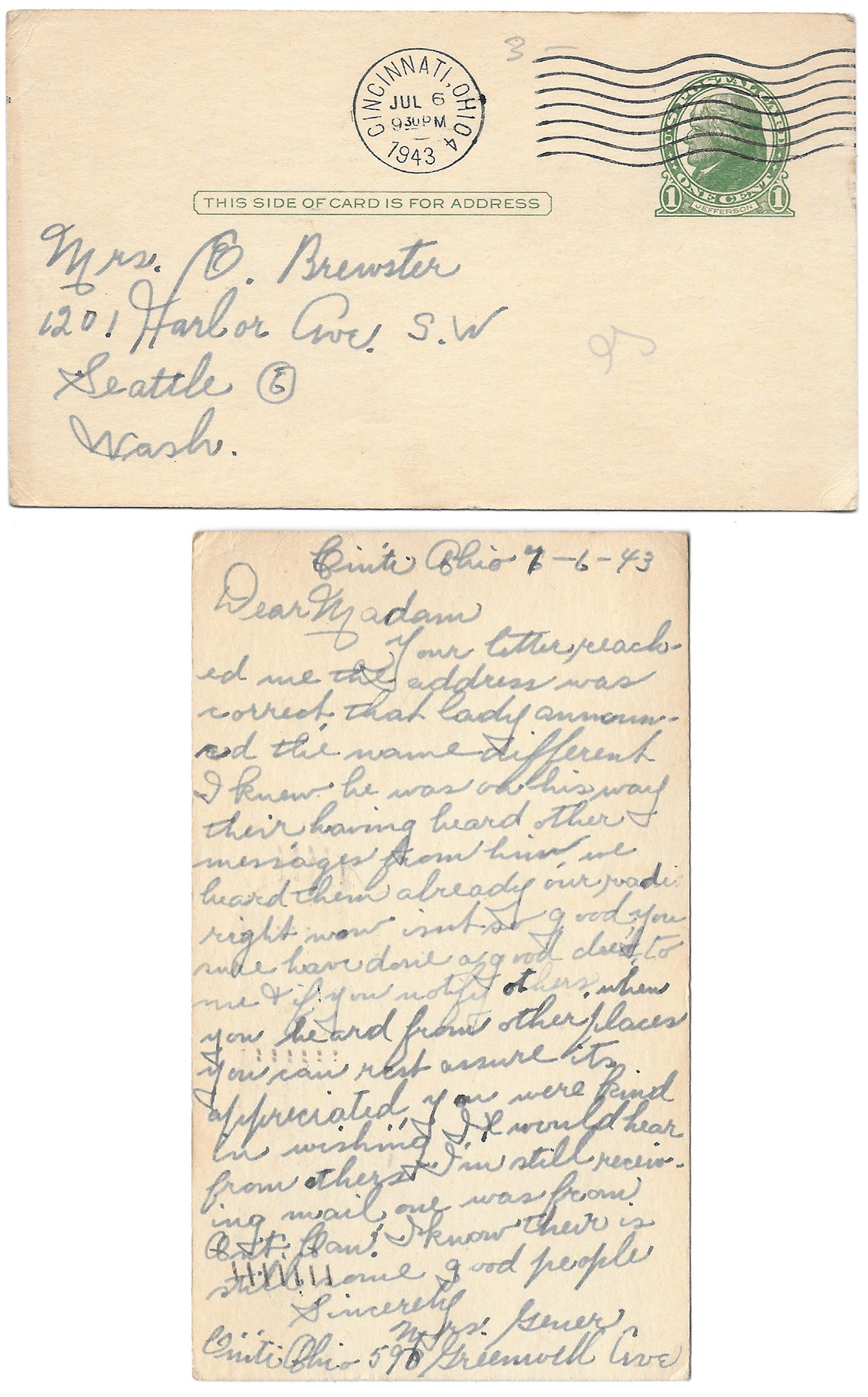 Transcription
Cinti Ohio 7-6-43
Dear Madam
Your letter reached me the address was correct that lady announced the name different. I knew he was on his way their having heard other messages from him, we heard them already our radio right now isn't so good, you sure have done a good deed to me & if you notify others, when you heard from other places you can rest asssure its appreciated. You were kind in wishing We would hear from others. I'm still receiving mail one was from Ant. Blm. I know thier is still some good people.
Sincerely
Mr & Mrs. Gener
Cinti Ohio 597 Greenwell Cove
Copyright ©2022 Victory Angels. All rights reserved.