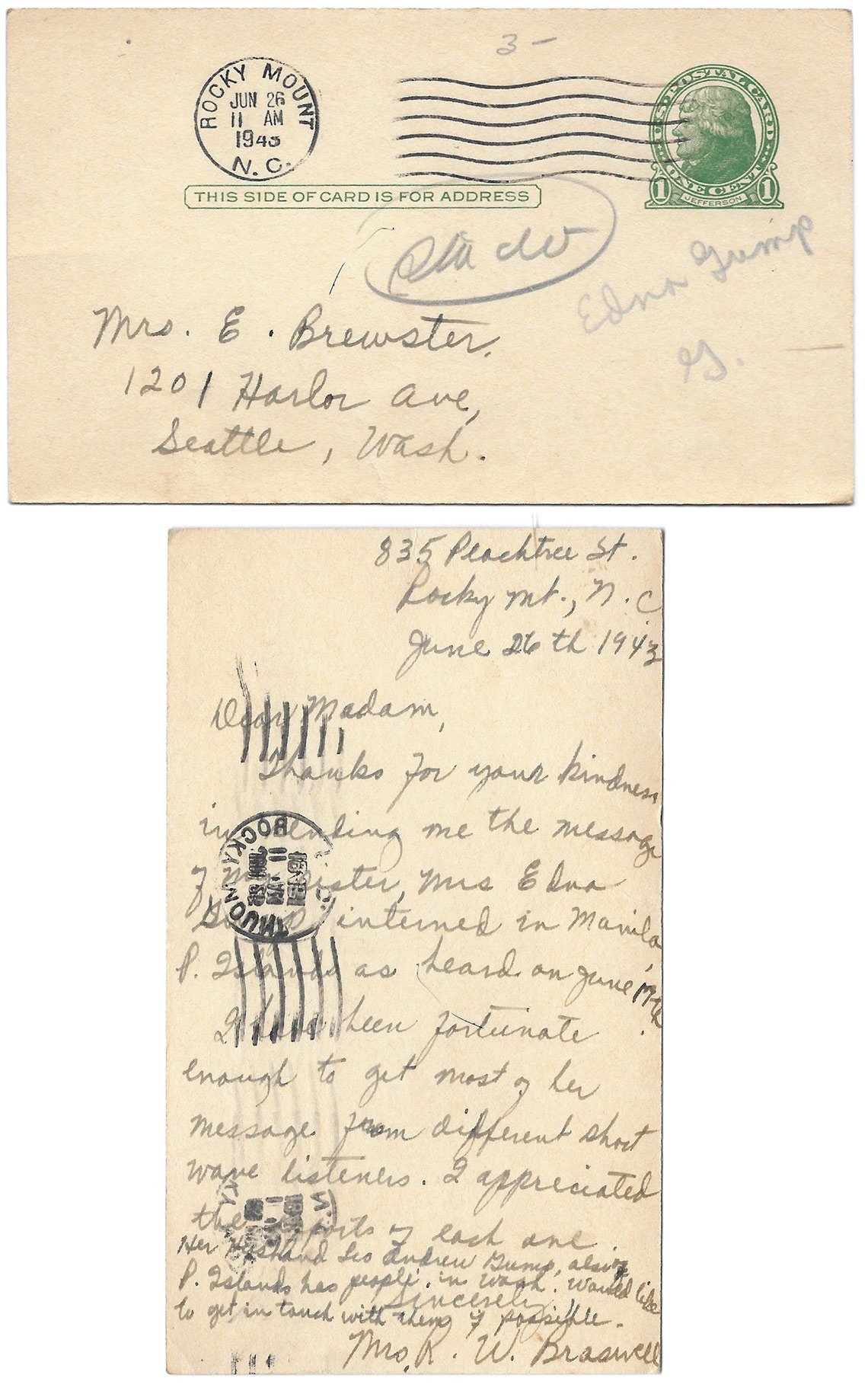 Transcription
83 Peachtree St.
Rocky Mt., N.C.
June 26th 1943
Dear Madam,
Thanks for your kindness in sending me the message of my sister, Mrs Edna Gump, interned in Manila P. Islands as heard on June 17th.
I have been fortunate enough to get most of her message from different short wave listeners. I appreciated the reports by each one.
Her husband Les Andrew Gump, also in P. Islands has people in Wash. Would like to get in touch with them if possible.
Mrs. R.W. Braswell
Copyright ©2022 Victory Angels. All rights reserved.