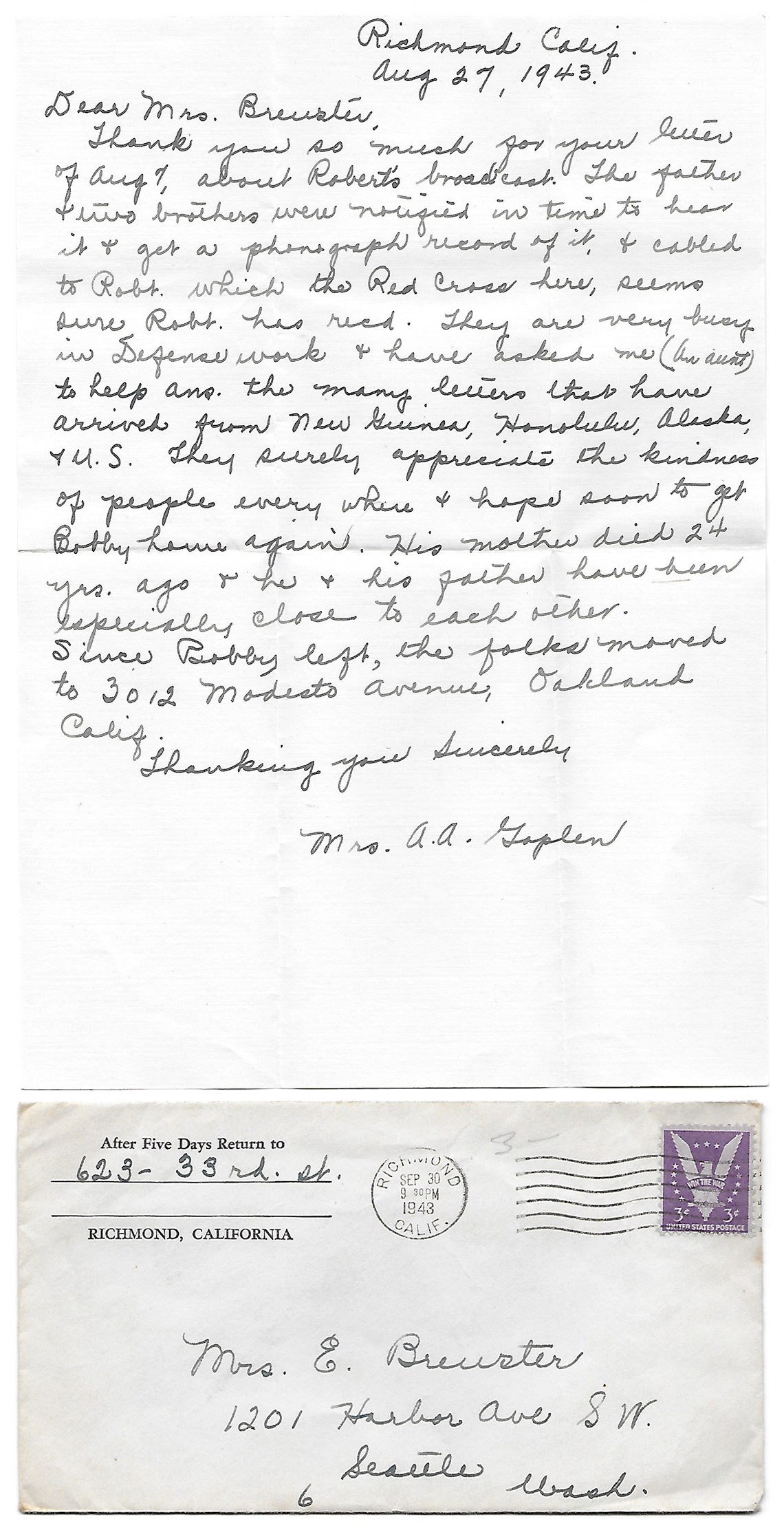 Transcription
Richmond Calif
Aug 27, 1943
Dear Mrs. Brewster
Thank you so much for your letter of Aug 7, about Robert's broadcast. The father & two brothers were notified in time to hear it & cabled to Robt. which the Red Cross here, seems sure Robt. has recd. They are very busy in Defense work & have asked me (an aunt) to help ans. the many letters that have arrived from New Guinea, Honolulu, Alaska, & U.S. They sure appreciate the kindness of people every where & hope soon to get Bobby home again. His mother died 24 yrs. ago & he & his father have been especially close to each other.
Since Bobby left, the folks moved to 3012 Modesto Avenue, Oakland Calif.
Thanking you Sincerely.
Mrs. A.A. Goplen
Copyright ©2022 Victory Angels. All rights reserved.