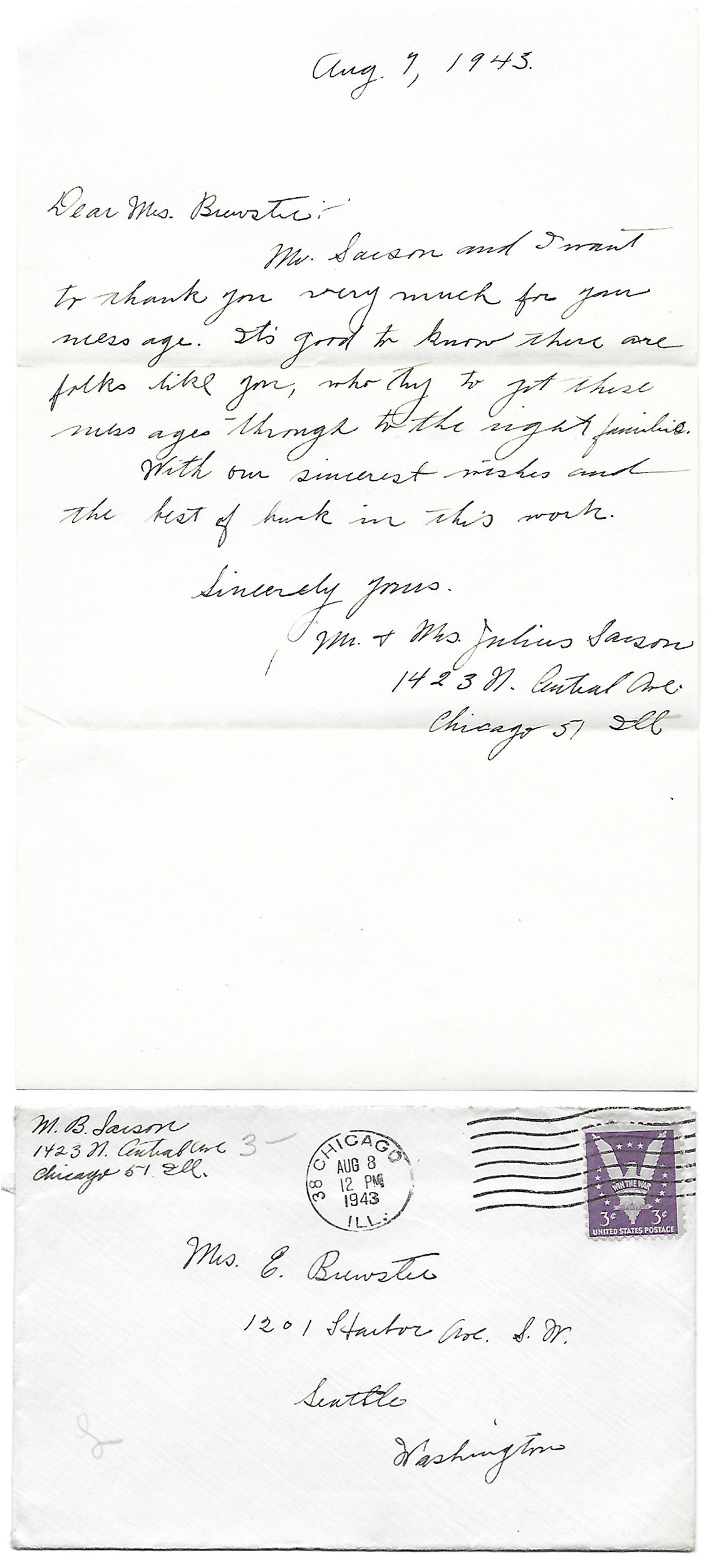 Transcription
August 7th, 1943
Dear Mrs. Brewster,
Mr. Saison and I want to thank you very much for your message. It's good to know there are folks like you, who try to get these messages through to the right families. With our sincerest wishes and the best of luck in this work.
Sincerely yours,
Mr & Mrs. Julius Saison
1423 N. Central Ave.
Chicago 51 Ill.
Copyright ©2022 Victory Angels. All rights reserved.