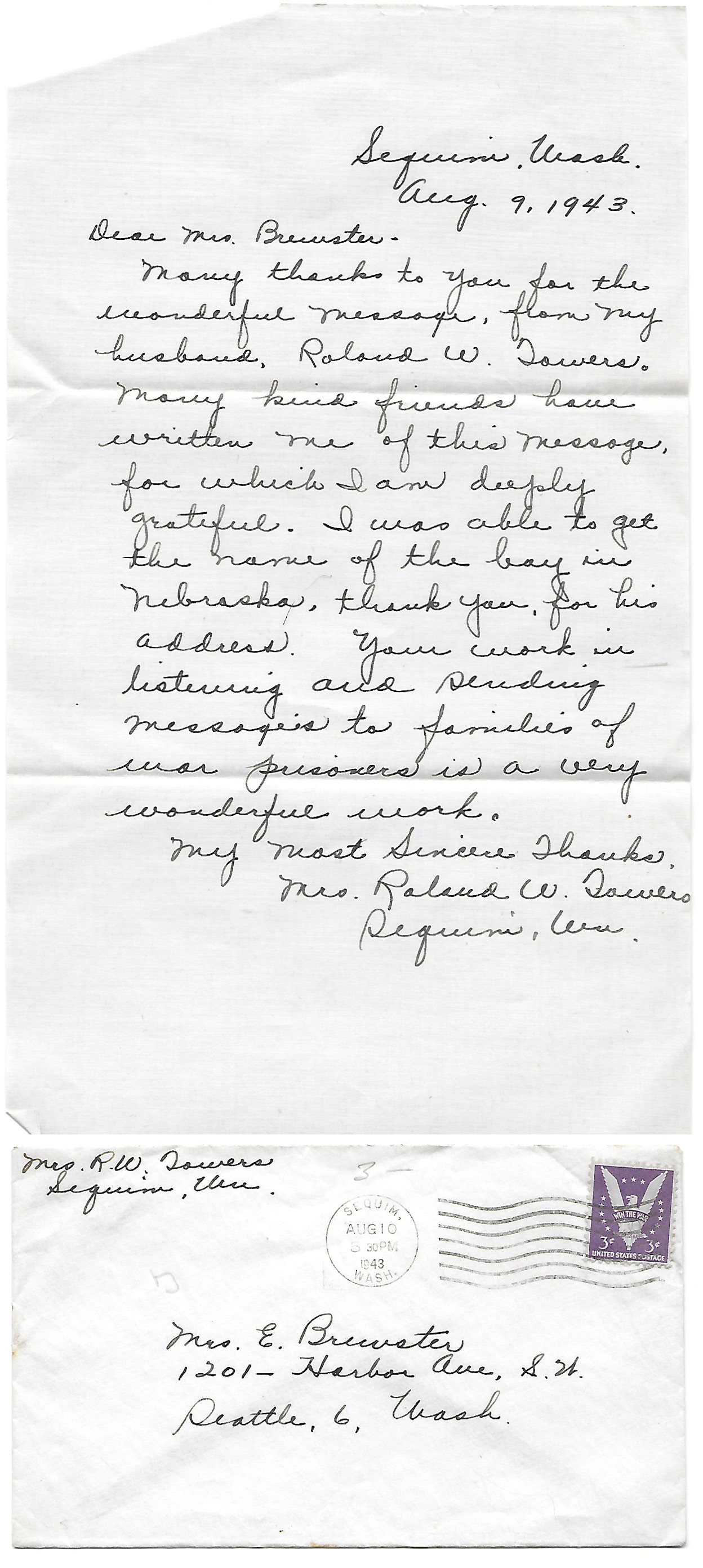 Transcription
August 9th, 1943
Dear Mrs. Brewster,
Many thanks to you for the wonderful message, from my husband, Roland W. Towers. Many kind friends have written me of this message, for which I am deeply grateful. I was able to get the name of the boy in Nebraska, thank you, for his address. Your work in listening and sending messages to families of war prisoners is a very wonderful work.
My most sincere thanks,
Mrs. Roland W. Towers
Sequim, Wa.
Copyright ©2022 Victory Angels. All rights reserved.